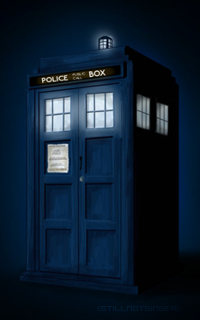 ▪ messages

:
1175
▪ dispo pour un rp ?

:
non
▪ avatar

:
guess who ?
▪ âge

:
quelques années les enfants !
▪ statut

:
forever alone.
▪ occupation

:
veiller sur vous.

Sujet: mini rp commun & éphémère : un dimanche à Hyde Park Dim 1 Mai - 12:37

---


1er mai, fête du muguet
un dimanche à Hyde Park



Aujourd'hui, c'est le premier mai. Les rayons de soleil ne sont pas restés dissimulés derrière de gros nuages, pour une fois, mais ont répandu leur bienveillance sur tout Londres. Alors, peu à peu, au fil de la journée, les gens ont envahi Hyde Park en même temps que les vendeurs à la sauvette qui vous proposent hot dogs, bières, et autres réjouissances peu chères. Vous avez décidé, comme un bon nombre d'habitants de la ville, de venir passer la journée ici, pour y rejoindre des amis, ou de la famille, ou pour lire un bouquin, faire des rencontres... Peu importe. Il fait beau, et cette journée a un sympathique parfum d'été.

. . . . . . . . . . . . . . . . . . . . . . . . . . .

♪ I think I'm gonna be sad, I think it's today, yeah. The girl that's driving me mad is going away. She's got a ticket to riiiide, she's got a ticket to riiiiiide, she's got a ticket to ride, but she don't care. ♫
Invité

Sujet: Re: mini rp commun & éphémère : un dimanche à Hyde Park Mar 3 Mai - 5:08

---

C'est libéré de toutes obligations que Fab s'élance contre une plaine ensoleillée de Hyde Park. Ses lunettes de soleil, d'un mauve fluo, rebondissent sous l'effort de sa course. Un freinage soudain, puis il se laisse tomber dans de longues herbes. La rosée l'inonde doucement. La noyade la plus délicate jamais vécue, songe-t-il. Ses bras s'étirent contre le sol mouillé, se déposent derrière son crâne. Ses cheveux blonds teints s'imprègnent de l'humidité, alors qu'une mèche, alourdie, glisse contre le verre fumée de ses lunettes. Énervé, il retire ses dernières, permettant à la caresse du ciel de bien toucher tous ses pores. Les minces nuages disparaissent aussi rapidement qu'ils apparaissent, la clarté de l'infinité plombant contre lui. Pendant ce temps, les cris amusés des gamins qui redécouvrent un gazon verdoyant et les éclaboussures des plongeons dans le Serpentine Lido composent l'harmonie joyeuse, caractéristique de cette période de l'année, lorsqu'il est trop tôt pour que ce soit l'été, mais trop tard pour que ce soit le printemps.

Chose certaine, les portes de l'école sont verrouillées et les apprentissages mis au repos. L'estivation débute pour les universitaires, ceux-ci tombent dans un rêve empreint de mélancolie, duquel ils ne se réveilleront qu'une fois septembre venu. C'est dans cet univers entre le songe et la vraie vie que se berce Fab, enfin heureux. Le poids du monde, le sien, n'est plus sur ses épaules. L'été approche, les amoureux ressortent, les matins et les soirs s'éclaircissent, les fleurs renaissent et les abeilles butinent, enfin la vie retrouve un goût de miel. Fab peut y goûter même, et aussi sentir les arômes du mois de mai. Il ne songe pas à demain ou à hier, mais seulement au doux, terrible, irrésistible trémolo du chant de l'été. La musique anime l'air, les troubadours retrouvent l'envie de la ville, les danses et les nuits folles et interminables sont de retour. Le temps est devenu secondaire, la nuit est le jour, alors que celui-ci est la nuit. Le vin, la bière, tous les nectars coulent avec un rythme saccadé de leurs barils énormes. À l'idée de tous ces plaisirs inexcusables et envoûtants, les commissures de Fab ne peuvent se contrôler : elles se hissent haut, haut. Tous soucis s'endorment alors que le jeune homme ferme ses yeux, échappe à l'obligation de choisir un monde dans lequel vivre : rien n'est vrai, rien n'est faux, il n'y a que ce en quoi il veut bien faire l'effort de croire! En ce moment, sa foi repose sur les mélodies des tziganes. La, la, la, la, le temps est venu de chanter sous le baiser des cieux.