▪ messages

:
185
▪ dispo pour un rp ?

:
Yep, always.
▪ avatar

:
Priyanka Perfect Chopra, Queen of India. (ouais rien que ça !)
▪ âge

:
29/04/86 (31 ans en 2017 - 23, 24 ans en 2010 - 19, 20 ans en 2006)
▪ statut

:
Célibataire en 2017 et en 2010, en couple avec un connard qui lui brisera le cœur en 2006.
▪ occupation

:
Hot English teacher at Holland Park.

Sujet: Re: ezra - look alive Mer 24 Mai - 15:06

---

Ok jusqu'en 2014 c'est noté. Je t'avoue que j'ai pas trop d'idées pour approfondir ta base de lien

la chaleur a eu raison de mon cerveau  

 donc je prend tout ce qui te plais, que ce soit partir sur une évolution négative, romantique ou autre, je suis ouverte à tout.

. . . . . . . . . . . . . . . . . . . . . . . . . . .

Too Good At Goodbyes + I'm never gonna let you close to me Even though you mean the most to me 'Cause every time I open up, it hurts. So I'm never gonna get too close to you Even when I mean the most to you In case you go and leave me in the dirt.
Invité

Sujet: Re: ezra - look alive Mer 24 Mai - 21:27

---

Avec grand plaisir! Joan a une forte tête et est assez chiante a sa façon aussi. ça peut être une amitié explosive, j'aime l'idée!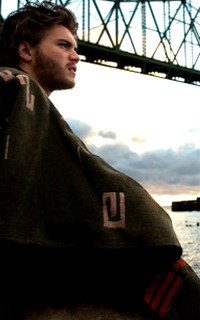 ▪ messages

:
88
▪ dispo pour un rp ?

:
Oui
▪ avatar

:
Emile Hirsch
▪ âge

:
31 ans, né le 18 mars 1986
▪ statut

:
En couple/En couple/Célibataire
▪ occupation

:
Petits boulots/Étudiant/Anthropologue, médiateur interculturel

Sujet: Re: ezra - look alive Lun 29 Mai - 5:05

---

Hey you!

Alors si t'as été le coloc de Jaya et Gaby en 2010, y'a moyen de facilement se faire un lien sympa! Du coup, je viens un peu en touriste, mais je te laisse ça :

résumaaaay a écrit:

Alec, c'est le mec ouvert d'esprit, chaleureux et profondément humaniste, qui s'intéresse véritablement aux gens, à leur vie, à leur culture. C'est le hitchhicker backpackeur au passeport rempli de tampons multicolores. C'est l'intellectuel autodidacte ayant tout lu de Asimov à Zola, en passant par Lévi-Strauss, King, Zàfon et Descartes : même le Coran! Mais ce dernier est davantage par curiosité intellectuelle que par conviction. Et aussi, peut-être, dans un sens, pour tâcher de comprendre ces extrémistes qui commettaient des atrocités un peu partout. Alec, c'est aussi ce jeune homme brillant mais incapable de survivre dans un cadre trop strict et routinier. C'est le musicien qui met toutes ses tripes dans ses partitions. C'est le technophobe qui est étourdi par le développement rapide de la technologie. C'est le mec qui te dira « vas-y! continue! Ça m'intéresse ce que tu me dis! » alors que tout le monde semble t'ignorer.
▪ messages

:
52
▪ dispo pour un rp ?

:
non (arthur / jane / ciaran)
▪ avatar

:
Katie Cassidy
▪ âge

:
34 ans
▪ statut

:
Célibataire
▪ occupation

:
Pédopsychiatre

Sujet: Re: ezra - look alive Dim 11 Juin - 21:33

---

@Ezra D. Turner a écrit:


@Caitlin Hartford - J'aime bien cette idée En plus Ezra s'en fout un peu de la rivalité Cambridge/Oxford mais je le vois bien faire semblant de juste pour souler Caitlin


Trois ans après, sorry

Je vois bien Cait partir un peu au quart de tour au contraire, pas tant contre Cambridge mais en mode fière de son université - surtout si on imagine une rencontre un peu alcoolisée (c'était la fac

)

Du coup tenté/dispo par un rp de rencontre?
▪ messages

:
69
▪ dispo pour un rp ?

:
yassss.
▪ avatar

:
Dan Smith.
▪ âge

:
31 (ptdr)
▪ statut

:
Célibataire
▪ occupation

:
Marchand de glace chelou - écrivain

Sujet: Re: ezra - look alive Mar 4 Juil - 13:02

---

@Alec Morgan

- J'adore Alec il a l'air trop cool omg

Donc déjà, ils ont tout le côté littérature en commun et je sais que s'ils se rencontrent en 2010 ça va beaucoup énerver Ezra, il se croit plus intelligent que tout le monde et en profite pour balader ses potes avec des conneries pseudo-intellectuelles tout le temps. Je les vois bien avoir une relation un peu love/hate, du style à chaque fois qu'il se pointe Ezra est là "oh non pas lui" et au final ils discutent pendant des heures et des heures tu vois le truc ?

@Joan A. Rosebury

- niceee du coup si t'es dispo pour un RP je suis làà

@Caitlin Hartford

- Ouiii super dispo pour RP

Désolée du temps de réponse hein, faut vraiment que je me remette dans le bain là

. . . . . . . . . . . . . . . . . . . . . . . . . . .

 FADE TO GREY

One man on a lonely platform, one case sitting by his side, two eyes staring cold and silent show fear as he turns to hide. We fade to grey.

© ZIGGY STARDUST.
Contenu sponsorisé

Sujet: Re: ezra - look alive

---